2022
2022 Mid-Year Report
Click on the
+


to view the Director's report
Brian Sauvé, NPF President

Following is the report Brian Sauvé, President, shared at the NPF's 2022 AGM:
The NPF, still a young organization, now has almost 3 years of certification under its belt and two years of being semi to fully operational. In those short years, we have seen tremendous growth and a great increase in our reputation and profile. I want to thank all Members for their continued support, dedication, and perseverance in the past year and for allowing us to showcase your professionalism and commitment to the communities you serve both large and small.
Since I last reported in June 2021, our Membership have continued to face daily challenges, the largest has now become adequate resource levels and the need for more Members in all areas of the RCMP in Canada.
The NPF has continued to grow and accomplish many things, not the least of which is the collective agreement but success in communications, government relations, corporate partnerships and Member Services areas are some that I will highlight in this report.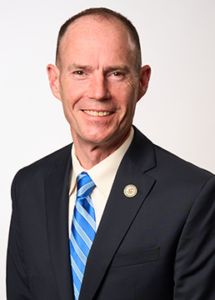 Communications and Media:
I am pleased to say that the NPF is quickly becoming the first call for many local and National journalists when there is an RCMP or policing story and that is due to the efforts of Karen Cook, our Director of Communications, and the team she has put together. The NPF continues to eclipse organizations like the OPPA or CPA in media mentions and articles. This is a key part of changing the narrative on the RCMP and policing. Our collective voice needs to be heard.
Our social media audience continues to grow, over 140,000 followers on FB, projected to break 180,000 by end of year; over 25,000 on Twitter and 4,000 on Instragram which was launched just a year ago – all of which will continue to give exposure of the NPF and its Members to Canadians and those beyond our borders. The goal with our social platforms is to be able to deliver our own message, unfiltered to the Canadian public – creating our own Newswire instead of relying on traditional media outlets who edit and filter our message. Expect continued growth in these areas to continue molding the narrative in support of our Members and law enforcement in Canada.
The past year has seen the release of more NPF Member videos with a focus on specialist roles within the RCMP. I want to thank all those Members who volunteered to share their story with the NPF, its Membership and Canadians. These videos are all on our YouTube channel, they are some of the most shared, liked and viewed content our social media platforms deliver. Members, being very candid and telling their story – which reinforces all the data we have that shows Canadians support the police and specifically our Membership.
Throughout 2022, the NPF has continued its "Why we Serve" video campaign. This series is in movie theaters, National and Regional TV and online advertising. In the latter half of this year, you will see updates to this campaign and content just to keep it fresh. Again, my thanks to all the Members who volunteered to tell their stories and be candid with the Membership and Canadians on such a public scale. We literally can't do this without you.
The NPF continues to engage with local and National media on many files. As an example, the Mass Casualty Commission, ongoing in Nova Scotia, has been near a full-time job in the media department. The NPF has prepared and released numerous media statements, background documents regarding training, OpEds in newspapers, fact checks and interviews with local and National media to support our Members' actions in April 2020 and ensure the focus of that Commission is kept on track. Expect the NPF to continue to respond to media stories when appropriate and stand up for our Members' dedication and professionalism as we make recommendations to the Commission to help keep our Members and their communities safe. If you have not already, please follow our OurNSRCMP Facebook page and website.
The NPF continues to do National and Regional polling of Canadians. Sometimes these are topic specific – i.e., Alberta/Nova Scotia but all include a general theme of satisfaction levels with and support for the RCMP and its Membership. You should not be surprised to hear that in Canada, the Membership of the RCMP enjoy great support from the public, with 76% of Canadians in RCMP-served communities satisfied or very satisfied with the service you provide. These numbers are on the rise and that is thanks to you and the excellent work you do every day.
Finally, we share regular regional and national Member Updates on information that we feel is important for Members and their families including interpreting the Collective Agreement, opportunities to vote for your NPF representatives, and NPF Member Perks. We also share key documents and information on our website to help keep you informed about what we're doing for Members. We will soon be adding the ability to subscribe to specific types of Members Updates so, if you're not signed up, I highly recommend you do so.
As we finish 2022 and move into 2023, the NPF is well positioned to continue being a leader in changing the narrative on policing in Canada.
Government Relations:
The past year has not seen a slow down for Government Relations with numerous campaigns ongoing and more planned into the Fall/Winter of 2022. The ongoing Surrey transition file and the Alberta study regarding a Provincial Police Service are well in hand. Both of those files are moving along very well as the NPF is speaking out and selling the value our Members provide to Surrey and Alberta residents daily. If you have not had the opportunity to do so, I would encourage you to look at the KeepAlbertaRCMP.ca and SurreysSayonpolicing.ca web pages.
October 2022 will see municipal elections across BC, and this creates an opportunity for Surrey residents to finally have a say on the future of policing in their community. We know from ongoing surveys that the majority support the RCMP and oppose an expensive and unnecessary police transition. We will ensure local voters have access to fact-based information on where the various candidates stand, and on how and where to vote.
Alberta is facing a leadership vote for the United Conservative Party and our Board Directors and G.R. team will ensure leadership candidates are aware of what we have heard through engaging literally thousands of Albertans on the future of policing. Our campaign has generated over 57,054 letters to government representatives supporting Albert RCMP, and we will continue to hold the Province of Alberta accountable to its constituents and to our Alberta Members and their families.
The province of Nova Scotia has backed away from its review of policing to allow the Mass Casualty Commission to unfold, but we expect the spectre of a review will resurface as the MCC draws to a close in late 2022. Some municipalities in Nova Scotia are already at different stages of their policing reviews and we are monitoring and in contact with all to ensure the NPF and its Membership have a role and voice.
Based on the NPF experiences in Surrey and Alberta, we are well positioned to advocate for the Membership to any level of government the advantages remaining with the RCMP brings, thanks to your hard work.
Federally, Bills C-21, C-20, and C-5. C-21 is the Government's new firearms legislation, C-20 is the modernization of the Civilian Review and Complaints Commission and C-5 deals with decriminalization of some drug offences and removal of mandatory minimum sentences on some offences in the CCC.
I have appeared before Parliament on Bill C-5 and the NPF has provided a submission. The NPF is working on a submission and expects to appear as a witness once Bills C-20 and C-21 are at that stage.
As you recall, the NPF prepared and submitted a brief to Public Safety Canada regarding the First Nations Policing Program Review. That file is in abeyance but we are monitoring as it progresses.
In 2021, the NPF advanced submissions to the Provinces of Alberta, British Columbia, Manitoba, Saskatchewan, and New Brunswick regarding their Police Act Reviews. All are in some legislative process or in abeyance waiting for responses from the respective governments.
The NPF appeared before Province of BC's Special Committee on Reforming the Police Act, who recently tabled a report to government with many recommendations. One being to move away from contract policing. This recommendation was outside the mandate of the committee and unfortunately caused dismay amongst many of our Members and confused many in the BC government. The NPF will continue to engage with the Province to advocate and advance our Members' interests.
The NPF has held Virtual and in person Lobby Weeks and meetings over the last year. In the first half of 2022 alone, we have met with hundreds of MP's, MLA's and Mayors and council. Much of this is file specific, but also to advance our budget asks and draw attention to the needs and priorities of our Membership.
In addition to lobbying, the NPF has made inroads with associations such as the Federation of Canadian Municipalities, Union of New Brunswick Municipalities, and the Rural Municipalities of Alberta to name a few, all to tell our Members' stories and garner support from those villages and towns where we are the police of jurisdiction. Those relationships have been fruitful and we expect more to come.
As the NPF evolves, it has become clear that politicians of all stripes and levels welcome the NPF and its evidence driven, solutions-based perspective. The NPF continues to be the first call for all levels of government when looking at any issue regarding policing in their jurisdiction. The credit for that goes to Sarah Nolan, our Director of Government Relations and Policy and her team.
Member Services:
Since my last report, the NPF has provided representation in over 1,500 Member cases ranging in scope from Conduct matters, Human Rights complaints to Judicial Reviews and Federal Court of Appeal cases. This is close to 1 in every 15 Members, an increase from last year's 1 in 20, which shows that Members are reaching out for help.
Our 24/7 Member Service Center has responded to over 20,000 inquiries on any number of topics and have done an exceptional job with a very high satisfaction rating. I encourage any Member to reach out to the MSC through our web page, email at info@npf-fpn.com or by phone at 1-833-NPF-TEAM
Through 2021 and 2022, the NPF has grown its team of Labour Relations Officers, all well versed and experienced in any number of RCMP and general employment issues. These LRO's have shown to be exceptional in their knowledge and abilities dealing with Member employment matters.
Since August 2021, the Member Services Team has been on an uphill learning curve regarding the Collective Agreement and breaches of same, resulting in many CA grievances across the country. I am pleased to report that the forecast of 1,000 or more grievances did not happen. This is mostly due to the hard work of the LROs and the Member Service Center, led by our Director of Member Services Colin Bayne. They have been heavily supported by VP Dennis Miller and Director Rob Farrer, co-Chairs of the Bargaining Committee who were invaluable as inquiries came from numerous NCO's and Commanders across Canada regarding interpretation of the CA. The positive working relationships and the image that the NPF has with RCMP management has resulted in many Officers calling us for guidance before they call their RCMP counterparts.
Our family services continue to expand and support more and more Member families. NPF will be staging the second year of "Move to Remember" encouraging Member families and the public to support the NPF Benevolent Foundation and fallen Members by pledging to complete any physical activity that can be calculated by distance in September. Please stay tuned for more details on that. And, if you haven't already done so, please visit our website to register your family for NPF Family Services updates and supports.
Collective Member issues:
Managerial/Confidential Exclusions file: There are currently 478 positions that TB/DOJ are proposing be excluded from the NPF bargaining unit. The NPF Constitutional challenge with the FPSLREB was heard in December 2021 and we await a decision. Should the NPF lose on the Charter issue, the FPSLREB will then begin to schedule hearings into the jobs in question. At present, any Member occupying one of those 478 positions has been notified, their dues continue to be deducted and they receive all benefits as any Member of the NPF for representation – however, those dues are kept in trust until a decision is rendered by the FPSLREB.
The Canadian Institute for Public Safety Research and Treatment (CIPSRT) & the NPF: As you may recall, the NPF has partnered with the University of Regina and Dr. Nick Carleton to refresh a 2017 study into the mental health of Public Safety Personnel. As you saw last week, the survey with the U of R is live with the Membership and I encourage all Members to participate – it is a scientific survey and takes about 90 minutes but the results will be worthwhile as were the 2017 results.
The NPF has completed its participation in the review of the Conduct Measures Guide. The initial report and recommendations from the RCMP are complete, the majority of the NPF's concerns have been reflected and we now look forward to participating in the second phase for actual implementation.
NPF Member Perks Program:
The NPF has recently announced a few corporate partnerships to benefit the Membership: a partnership with Cooperators and Red Tunic Insurance brokers for discounted life, auto & home insurance with coverage Canada wide. Also, an app-based discount program called Venngo. I encourage you to explore these partnerships. We continue to research new programs and partnerships that will benefit the Membership, stay tuned for more in late 2022 and into 2023.
The NPF has also sponsored or assisted in many organized events across the last year and into the remainder of 2022, to name a few:
2022 Saskatchewan Women in Policing inaugural Conference
Heidi Stevenson and Francois Deschenes Memorial Golf tournaments in Nova Scotia
2022 Law Enforcement Occupational Safety and Health Conference in New Brunswick
2022 Can-Am Police and Fire games upcoming in Windsor Ontario
2022 International Association of Women in Policing in Ontario
2022 BC Law Enforcement Memorial
The NPF receives numerous requests to assist/sponsor different charities. All requests are considered and we encourage Members to reach out to us as many of these events support our Membership or the communities in which they serve and increase the brand/visibility of the NPF.
Carleton University Sprott School of business partnership:
As I updated in June 2021, the NPF and the Canadian Police Association (CPA) are joint partners in a longer-term study through the Sprott School designed to study the cost of the time police officers spend on mental health calls. The RCMP has been supportive and an engaged partner on this work. Over the past year, researchers have completed their review of thousands of mental health calls from RCMP Detachments large and small. At present, they are working on their review of municipal and provincial files before finalizing their report, expected later in 2022 or early 2023.
This data will assist the NPF in future resource requests and provincial/federal budget submissions.
Collective Bargaining:
Not even a year has passed since we announced the terms of the new collective agreement. The NPF bargaining committee have been able to catch their breath briefly but are now in the process of researching and preparing for a new round of bargaining in early 2023.
My thanks to all Members who took the time to complete the bargaining survey, the results will inform the approach of the bargaining committee.
Conclusion:
In summary, I want to thank the Membership, the NPF Local Area Representatives, and the Board for their continued support of the NPF and its many initiatives. I want to take a moment to stress that nothing great comes overnight and as frustrating as it may be in the moment – the NPF has come a long way and continues to set far reaching goals for itself. We have covered a lot of ground in the short time we have been certified and we are still building for the future. That foundation will have a long-lasting impact on the RCMP, the Membership and Canadians – I am committed to you, the mission of the NPF and to continuous improvement within the NPF and its services. Thank you.
Brian Sauvé
President
Dennis Miller, NPF Vice-President

2022 has been another incredible year of growth for the NPF as we build on the successes achieved in our first two years. Our various departments and their teams of support staff provide your NPF Directors with an unequalled level of expertise that is the envy of every other police association in Canada. Our Communications, Finance, Government Relations, Legal, Media, Member Services, and Administration services assist and allow your elected representatives to devote more time to the issues that concern and affect you.
By the time you read this, our first-ever Collective Agreement will be celebrating its anniversary of one year in existence. In that time, Co-Chair Rob Farrer and I have answered thousands of your, your supervisor and in a lot of cases, your line officer's questions on intent and application of the articles contained in the CA. This has allowed us to identify areas of concerns and gaps that will require some enhancing in the next round of negotiations. On that note, the Collective Bargaining Committee has already reconvened, and is working diligently to prepare for the next round of bargaining, likely to start in early 2023. The entire team is excited to get back to the negotiation table, improve the current Collective Agreement, and ensure that RCMP Members are properly protected and fairly compensated for the work they perform to protect Canadians daily.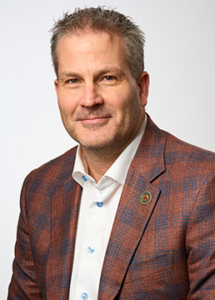 The month of February saw the "Freedom Protest" come to the streets of Ottawa and shut down the city. Director Steve Madden and I were in regular communication with senior management as the event progressed from a local policing matter to requiring more than 1,600 RCMP Members to be deployed from across the country in support of Ottawa Police and several other Ontario police agencies to restore public order. Though other redeployments had occurred in individual Divisions, this marked the first "major event" requiring resources from across all Divisions since the implementation of the CA. As with anything of this magnitude, several internal areas of concern were identified, such as communications, application of the CA, Pay and Comp, logistics, to name a few. The NPF applied for and was granted status before the Public Order Emergency Commission to advance the concerns of our Members and the complications of multi-agency interjurisdictional enforcement, in particular with limited policing powers. The subsequent Papal Visit further revealed some complications of not integrating NPF at the front end of planning for major redeployments. It is our intent that Members, the RCMP, and the NPF would all be better served in the future by embedding the NPF at the earliest possible stage of these types of events.
I hope each of you have taken some much-needed summer leave and if not, hopefully the coming weeks will see that opportunity. The ever-increasing human resource pressures and the impact on all of you requires disconnecting from work from time to time to recharge. Rest assured, that this is not lost on your elected NPF Directors and we recognize it as a top priority, as important as salary and modern equipment. We are working diligently to convince all levels of government that recruiting, and retention of officers is at a critical point and requires immediate attention and funding to ensure an adequate pool of applicants for the future.
Finally, I would like to briefly mention what I consider to be an enormous success for all Members and their ability to access mental health assistance and services. Last year, I had the opportunity to see a presentation by Dr. Robert Tanguay on a new way to get Members suffering with PTSD/OSIs and other debilitating mental health ailments and dependency issues access to the services they need without the delays they were experiencing in various regions or provinces. After several significant discussions at the national and divisional levels, I am proud to say that The Newly Institute is now a recognized mental health and addiction services provider for suffering RCMP Members. If you or someone you know needs help, reach out and you will be surprised at who reaches back.
As the National Police Federation continues to grow in recognition across all levels of RCMP and government we are actively and in some cases, aggressively protecting and advancing a multitude of Member issues and concerns from coast to coast to coast.
Building a better future together!
Dennis Miller
Vice-President
Michelle Boutin, NPF Vice-President
As the Chair of the Member Services and Human Rights Committee, I can tell you that our work continues to be challenging and we continue to build out our Member services with you in mind. We have enhanced our Member Service Call Center to respond to the needs of the Membership 24/7/365. Our team of Member Services Representatives have been in play for one year now and they are truly providing outstanding service to you.
Our team of Local Area Representatives continues to provide the Membership with immediate boots on the ground service. The work the LARs do is an integral part of NPF Labour Relations, and their good work has not gone unnoticed. We encourage all of you, our NPF Members, to get involved and to consider submitting your interest in joining our team. We are developing our future Board Members though these positions and those who step up now, will be your full-time NPF Representatives in the future.
Nearly two years in, our LRO Team continues to provide outstanding service throughout the country, ensuring not only a timely response but also providing a strong knowledge base of Divisional, Regional and National issues. Our LROs engage daily with Local Area Representatives, the NPF Board of Directors, as well as other NPF employees to ensure we continue to provide a well-rounded and team approach to files.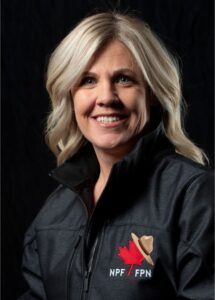 One of my roles is to support our incredible legal team by reviewing and approving recommendations and funding for all Member legal files as they relate to Conduct matters, Legal Opinions, Federal Court actions, Collective Agreement interpretations, and Human Rights issues. Our legal team remains dedicated to our Members and continues to see success in all of these areas. I encourage the Membership to review your Member Updates on the website, as we showcase many of these success stories there.
NPF Family Services has been accomplishing great things over the past year. They continue to create and provide a growing number of services and supports for RCMP Members and their families, who because of their efforts, now have centralized access to resources designed to meet the unique needs of RCMP families. The work they do and the support they provide for our families across the country is most appreciated. Relocation education is one topic they are diving into heavily as requested by the families. Our annual Move to Remember event planning has started so a reminder to all of you to prepare for September being a month of activity.
The NPF has built an extensive list of committees, many in partnership with the RCMP, to discuss, resolve and work on progressive change in many areas. I participate in the following committees: Relocation, Insurance Advisory, Pension Advisory, Pay and Allowances, and Pay Equity. I am also a Board Member for the NPF Benevolent Foundation.
I am dedicated to making change and my work on your behalf will continue.
Michelle Boutin
Vice-President

Jeff Swann, Pacific/North Region Director
I am writing this from my hometown in Ucluelet, which is on the traditional territory of the Nuu-chah-nulth people. I, like everyone else, am very thankful that the past two years is slowly moving into our rear-view mirror and we can start to travel and meet with Members face to face. I have enjoyed hearing from the Membership about what's working, what needs to be improved, and all of the commendable efforts to make Canada a safer place.
These past six months have seemed like a bit of a whirlwind but many great things have been accomplished across Canada by the NPF. One important issue still being worked on is the historical on-call situations across the country. I am proud to say that for our PDS members, we have pushed hard to ensure your business cases were approved and retro pay was almost universally established.
I continue to work on a variety of Committees for the NPF, including the Member Services Committee, Audit and Finance Committee, Grievance Committee, Dental Benefits group, the Equity and Inclusion Steering Committee, RCMP Wellness Group, and most recently, the NPF Benevolent Foundation.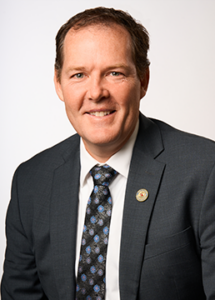 In addition, I continue to be the pointy end of the stick for the vast majority of IIO calls across E Division, and soon to take on M, G, and V Division Civilian Oversight files as well. These are the files where Members have been placed in danger, in peril, and yet continue to look after each other and the communities they serve. I am proud to be the first point of contact for Members in these dire situations as my understanding of the process, and relaxed demeanor, provides a sense of calm within the chaos.
These investigations are stressful times for our Members and their families. You as a Member may have just gone through the most traumatic experience of your career, and then to be investigated by an outside agency only adds to that pressure. These investigations take way too long to review actions that are often a split-second decision. We are continuing to push for better accountability from the IIO.
I am excited for our prospects as the National Police Federation and to continue advancing the issues facing our Members. We are making a difference and I am looking forward to the challenges that will be put in front of us. We at the NPF have your back and do reach out if I can be of any assistance.
Jeff Swann
Director, Pacific North Region
Trevor Dinwoodie, Pacific/North Region Director
2022 has been exceptionally busy for the National Police Federation. With two years now under our belt, several lessons learned, and our first Collective Agreement signed and strongly ratified nearly a year ago, it is time we pivot from our grassroots beginning and look to the future of the National Police Federation, RCMP and policing in general. Fortunately, we have put the infrastructure together to achieve great things for the foreseeable future.
Nationally, I continue to be part of the Collective Bargaining Committee and several other standing committees and working groups. I currently occupy the Officer Safety Committee, the Legal Assistance at Public Expense Committee, Conduct Committee, Conduct Measures Guide Review Team, and the McNeil Disclosure Working Group. Furthermore, I recently had the pleasure of being elected the Board Chair for the NPF Board of Directors. This role will see me as the presiding officer of our Board meetings and overseeing the quality of our governance processes.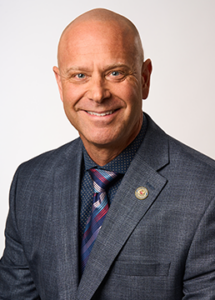 Regionally, I continue to work with Division Management on the E Division Labour Management Group and the Surrey Transition HR Working Group.
As the Surrey transition continues, I have been heavily engaged in ensuring that our Members' rights and wellbeing are forefront in the decisions and processes implemented. Unfortunately, there are still many unknowns, not least of which is the upcoming municipal election. Regardless, I continue to work with the local, regional, and national RCMP weekly on what HR processes might look like in a worst case scenario, should this incredibly unpopular plan come to fruition.
The Pacific/North Region continues to be a busy operational Division with daily challenges and hundreds of IIO calls. Fortunately, the creation of the Member Services Centre, with the dedicated assistance of Local Area Representatives (LARs) and the new Labour Relations Officers (LROs), has provided quicker access to subject matter expertise. As one of your Directors in the Pacific/North Region, having access to specialist and local knowledge has been an excellent addition to the NPF.
In my travels, the quality and dedication of our Membership never ceases to amaze me at. The NPF has grown exponentially in the past two years and is in a great position moving forward.
Thank you and stay safe.
Trevor Dinwoodie
Director, Pacific North Region
Rob Farrer, Pacific/North Region Director
It is hard to believe that we are two and a half years into the NPF's inaugural Board of Directors being up and running. While the time has passed quickly, there has been no shortage of forward progress. A few of the highlights of what I have been working on are as follows:
• Continuing as Co-Chair of the Collective Bargaining Committee and working through some of the issues that have arisen as a result of the first ever Collective Agreement. In that same vein, we have put together a great team for your second Agreement and have begun preparation in earnest. We expect to give notice to bargain to Treasury Board in early December of 2022 – the earliest we can give notice by legislation.
• Part of several Committees aimed at improving Member conditions of employment, including Allowances and Relocation Sub-Committees, Divisional Labour Management Committee, and ongoing ad-hoc committees.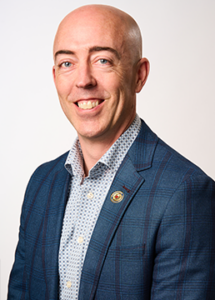 • Ongoing assistance with IIO matters and Major Police Incidents with our many outstanding Local Area Representatives and Labour Relations Officers.

• We completely understand the major resource challenges that we are experiencing and in efforts to improve that, I participated in numerous meetings with MPs, Senators and senior federal bureaucrats to push for more funding and resources for the RCMP and its Membership. As an example of the Government Relations work we do, Directors Trevor Dinwoodie, Jeff Swann and I, along with our GR and Comms teams, assisted in the preparation of the NPF submission for the B.C. Police Act review.

• I continue to do a number of media interviews to both correct false narratives and advocate for the outstanding work that our Members do every day. When the B.C. Special Committee put out their report on policing in the province, I went on the Mike Smyth show to provide the Members' perspective on the report.

• I continue to work with Director Trevor Dinwoodie on the Surrey file to ensure that our Members are fully supported and prioritized, regardless of the outcome. This work has greatly assisted us in the Keep Alberta RCMP campaign.

• As a NPFBF Board Member, I have assisted in getting the Foundation up and running to the point where we provide the families of any fallen Member $10,000.00 within a few days of a death, as well as 13 scholarships to aspiring university students in a field related to public safety. We continue to grow the NPFBF and are starting to see the results.

Thank you all for your support and once again, I am very proud to represent you.

Rob Farrer
Director, Pacific/North Region
Kevin Halwa, Prairie Region Director
Just like the 24 months before, the last 6 months have been extremely busy. I started off 2022 hitting the road to conduct a series of Keep Alberta RCMP public engagement sessions spanning every corner of the province. Between January and April, I traveled the province presenting in person at 32 different locations, as well as 5 virtual presentations, where we met with over 1000 people from all walks of life to educate them on the value that RCMP Members bring to Alberta. We heard loud and clear that the public strongly supports keeping the RCMP in Alberta, and we conveyed that message to government. However, there is lots of work yet to do on this issue, and we continue to roll up our sleeves and get to it.
I continue to meet with numerous municipal, provincial, and federal leaders, including some that are running to be the next Premier of the Province. As a Member serving in Alberta myself, I am proud to be able to take on this battle on your behalf. This evolving campaign has seen the NPF develop billboards, radio advertisements, as well as event advertisements at Stampede, Calgary Flames, Calgary Stampeders, and Edmonton Elks games, plus online ads on the Edmonton Oilers website. This was all done to keep our Members in the minds of Albertans and educate them about the value you bring to communities small and large throughout the province.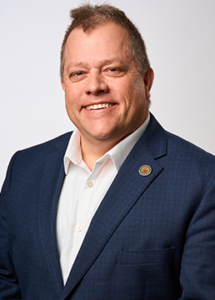 I continue to meet regularly as part of the NPF's Uniform and Equipment Committee, and I am excited about some of the improvements that are being worked on. Although not moving as quickly as I would like, the new duty shirt pilot program is underway with participants identified, measurements taken, and shirts being made. I am optimistic that this will lead to a much-improved uniform shirt for our Members across the country. As part of the National Policy, Health and Safety Committee, I have continued to identify and address safety concerns at a national level and strive to have those issues rectified as quickly as possible. Discussions are underway in relation to new and improved equipment that I believe will help keep our Members much safer while doing the dangerous job of policing. I continue to work with the RCMP on the roll out of the Body Worn Cameras. While there have been delays with the procurement process, I am still optimistic that we will start to see them on Members in the field this fall. As the NPF representative on the National Equipment Committee, I have been actively involved in addressing similar safety concerns there as well.

Our Members deserve support, and I have had the privilege of standing with you during challenging times, including attending several court cases involving our Members who acted appropriately to ensure safety for themselves and the public. Whether it's a conduct meeting/hearing or facing criminal charges, you deserve support and I am honored to provide it. In more than one instance, I have taken the opportunity to speak to the media when one of our Members has been charged to help change the narrative and set the record straight.

I have also recently been appointed as the Chair of the NPF Benevolent Foundation. I have been exposed to both the highs and lows of policing across Canada, including the tragic loss of our Members in the line of duty. My fellow Directors of the National Police Federation Benevolent Foundation share my primary goal and mission – to help support NPF Members and their families in the short or long-term, both directly and indirectly.

Kevin Halwa
Director, Prairie Region
Jeff McGowan, Prairie Region Director
Halfway through 2022 and I can't help but wonder where the time has gone. Things have improved on the COVID front, but there are a great many uncertainties facing the Membership, Canada, and the world in general. Fortunately, the NPF has put together a formidable team and supports to assist and protect the Membership and will do so no matter what we face.
Conduct/Discipline

There have been some good developments on the conduct front; specifically with respect to our successes. We have seen many matters returned from appeal, ERC, judicial review, and Federal Court decisions in our favour. Our success is a product of the support the NPF has brought to these matters, and I believe things can only get better.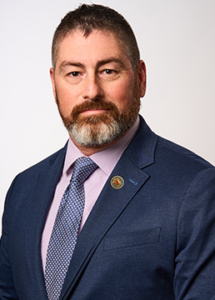 As a result of our discussions with the RCMP and the concerns that have been raised with respect to the conduct process, the RCMP has contracted two (2) external lawyers with experience in police and labour discipline. I, along with one of our counsel, Jill Gunn, have had many meetings with these consultants and while the scope of the review was initially limited to sex-related conduct measures, we have managed to explain the fundamental flaws in the whole process and the study will continue with a new focus. My expectation is that (eventually) this process will be improved and more effective for all involved.

As well, a new committee was struck to address the disclosure of police misconduct records. McNeil issues cause a lot of problems for many Members and while this is only in its infancy, I am optimistic the inconsistencies and "life sentence" effect of a McNeil will be resolved.

In addition, I am heavily involved in the review of the Legal Fees at Public Expense Committee, where we are looking at ways to improve the process for the Members. While this is a Treasury Board policy, the RCMP has been very keen to fix the issues and have requested our assistance.

ASIRT
ASIRT now has a new Director and with that new Director, the Province has increased the number of investigators and Civilian Reviewers. I had the opportunity to meet with the new Director at the Canadian Association of Civilian Oversight of Law Enforcement (CaCole) conference, as well as several of the other Directors, including the Chair of the Civilian Review & Complaints Commission (CRCC). This was an excellent conference which allowed for an exchange of ideas and the freedom to express to the Directors the concerns of our Membership.

We have also begun a study on the various oversight bodies which, at its conclusion, will be able to assist us in our meetings with different levels of government. This will allow us to make recommendations to improve these agencies and their impact on Members.

Alberta Provincial Police

The first three (3) months of this year were spent on the road meeting with over 1,000 Albertans, including MLAs, Mayors and council, and regular concerned citizens in support of the RCMP remaining the provincial police force for Alberta.

Our support from the public has not wavered and, I would argue, has increased. I, Kevin Halwa, and Michelle Boutin. along with some of our Government Relations team, have traveled from one corner of Alberta to the other to provide facts and evidence to all interested parties. This effort culminated in the Keep Alberta RCMP Engagement Tour final report, which is available here.

While the leadership issues facing the current provincial government have allowed for a bit of a reprieve, our work is not finished and this remains an active file.

I remain impressed with the Membership and, despite it being a tough time to be a cop, you continue to do your duty in the face of much adversity. My goal is to help make Members' time in the RCMP easier and return this organization to its greatness.

I am proud to be a Member of the NPF and the RCMP, and will continue to defend you to the best of my ability.

Jeff McGowan
Director, Prairie Region
Pat Bouchard, Atlantic/Central Region Director
I wanted to start by thanking each and every one of you for your dedication and hard work. Working in this field is not a cakewalk – it's hard on you and hard on your families. The NPF understands that, and we will continue to work just as hard as you do to make your workplace a better one. Over the past two years, the NPF has built a strong foundation. With your help and solidarity, we can achieve great things together.
In 2020 and 2021, I was involved in the Collective Bargaining team that brought you your first Collective Agreement. I will continue to be part of that team in 2022-2023. On the national side, I also occupy positions on our all-encompassing Member Services Committee, the National Health and Safety Committee, and some task forces created through the Collective Agreement such as the RCMP Housing Working Group, Joint Grievance Committee and the Member Wellness Focus Group.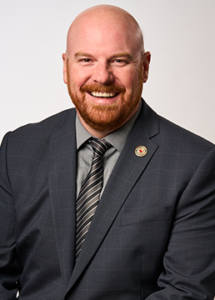 Divisionally across the Atlantic region, late 2021 and 2022 have seen or will see a change of Command in all of our Divisions. New faces have taken leadership positions and working collaboratively for the betterment of the Membership is paramount. The NPF has done excellent work in representing our Members during the Mass Casualty Commission, and I'm proud to be part of that team. I'm also taking part in the various stages of police studies and reviews across the Atlantic to ensure a fulsome/accurate picture is presented to respective contract partners. Nobody does what you do with the challenges you have, let's make sure everyone understands that.
I have one important request. Health and Safety is paramount for our Membership throughout all work sites across the country. Please get involved in your Local/Divisional Health and Safety Committees. Let's work together to ensure nothing falls between the cracks. Let's use the systems that we have available to us to their full potential. We are only as strong as our Membership.
The NPF has created something unique in the Police Labor environment. No other Police Association has a 24/7 "hotline" or a monitored 24/7 e-mail address that their Members can send questions to. We all have a responsibility to attempt to resolve issues informally and within our circle of influence. Please continue to ask questions and inform the NPF of what's happening in your part of the country, positive or negative. If the NPF isn't informed of what's going on, we can't help.
Continue to look after one another, continue to support each other.
Unity is strength.

Pat Bouchard
Director, Atlantic/Central Region
Steve Madden, Atlantic/Central Region Director
2022 has been a very busy for the NPF. With our Collective Agreement in place, I wanted to thank all Members across the country who have embraced and continue to respect the Collective Agreement on behalf of the Membership. The NPF continues to develop and build pillars of success internally, to deliver a world class police union the Membership can be proud of. I want to thank all of the Local Reps who are active and the ones who have moved on. Your dedication in the spirit of providing advice, guidance, and support to Members in their time of need will always be appreciated.
Nationally, I am honoured to be the newest addition to the Collective Bargaining Team and we are hard at work to deliver another successful Agreement with results for the Membership. I am committed to working on several National Committees such as the National Policy Health and Safety, Member Wellness, Equity, Diversity and Inclusivity, as well as NPF internal Committees such as Governance and Audit. Moving forward over the next several months, myself and my NPF colleagues will continue to put pressure on the RCMP to address current recruiting issues, in which all police forces across the world acknowledge staffing shortages.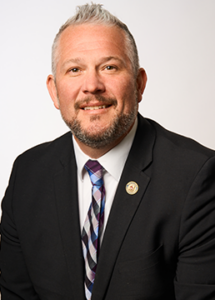 Regionally, I will continue to assist Members, sit on several divisional groups and committee,s as well as maintain a positive working relationship with senior Commanders of the RCMP. Over the next several months, I will be working on resolving the Protective Policing historical meal claim denials, representing the NPF in the "Trucker Convoy Inquiry", travelling across the province of Ontario with my colleagues to visit detachments and speak to the Membership, as well as continuing to bring solutions to the daily challenges our environment brings.

I wanted to thank all of the NPF employees for their hard work and dedication in building this amazing organization – we will only continue to get stronger. Lastly, I want to say thank you to all RCMP Members and their families across the country for serving communities domestically and internationally. I am grateful and fortunate to serve with you as we continue to contribute to the betterment of society from the lens of public safety.

Stay safe,

Steve Madden
Director, Atlantic/Central Region
Stephane Laframboise, Atlantic/Central Region Director
The NPF is continuing to grow and increase its ability to serve its Members for ensuring the most effective representation. I myself am continuing to uphold our rights and advocate on your behalf in order to improve our working conditions.
Local representative position vacant in West District
Currently, in C Division, there is a vacancy for the local representative position in West District. Elections will be held in a few weeks across the country to fill a number of vacancies within the NPF. So, if you're interested in providing advice, support and assistance to your colleagues about any workplace-related issues, I encourage you to participate by applying once the position is posted. Our team is always looking for Members who care about the well-being of their colleagues and want to make a difference.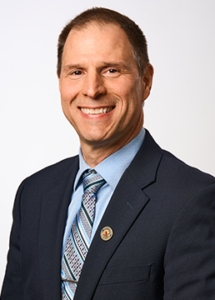 National and divisional committees

Since our first collective agreement came into effect, it has resulted in a number of committees and working groups being created. I am currently very involved in the new working groups that I'm part of. Regarding the Collective Bargaining Committee, I agreed to pass the torch to my colleague Steve Madden, one of the directors of the central region, so that he in turn can have the opportunity to sit on this prestigious NPF committee for the purpose of being involved in the upcoming second round of collective bargaining.

I currently sit on the National Grievance Committee and the National Government Housing Committee. We are discussing changes and improvements that can be made to solve certain problems. As mentioned in the past, the NFP and the RCMP have established working groups to address specific issues. Some issues need to be raised and heard. Therefore, all the working groups we have negotiated with the employer to be able to participate are essential for proper representation of Members and reservists.

Regarding the divisional committees, I continue to attend the meetings of the C Division's OHS Committee and of the Labour-Management Consultation Committee.

Financial information sessions in French

Over the past few months, I worked with Enriched Academy and with the directors of the Caisse Desjardins des policiers et des policières to continue offering financial information sessions in French to registered Members of the NPF. The NPF is also continuing discussions with the Caisse-Police about the multiple exclusive benefits they offer to RCMP Members.

Government relations

During virtual lobby week in mid-May 2022, I had the opportunity to speak with a senator and two MPs about important issues such as the importance of increasing human resources, the training and recruitment capacity in the RCMP, the increase in crimes involving firearms, and other topics of interest to NPF Members. These discussions are essential to ensure that MPs are fully aware of police issues and our challenges.

Thank you, have a great summer and stay safe!

Stephane Laframboise
Director, Atlantic/Central Region
Tim Pettit, Retiring Atlantic/Central Region Director
As the NPF enters the second half of its third year of operations, I wanted to pause and update you on the first half of 2022 from my perspective, and to wish you and your family a wonderful summer season.
Following your Collective Agreement being signed in August 2021, I continue to field dozens of inquiries from Members on interpretation of the Agreement. I am confident that with continued education, consultation, and the hard work being done by our Collective Bargaining Team, the Agreement will become second nature to us all.
Stemming from the Collective Agreement, several committees, task forces and MOUs were created. NPF Board Directors took on many varied roles within these committees and task forces with the goal of negotiating specific changes to improve your workplace. Over the past six months I have been a committee member of the National Staffing Task Force and the National Officer Safety Committee, and we are working with the RCMP to effect change which will enhance your overall working conditions and safety.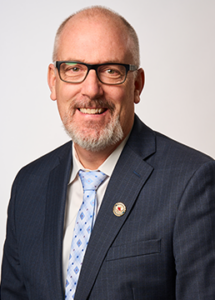 As your Director, I continue to work on and support Members with Canadian Human Rights Complaints, dozens of grievances, many Codes of Conducts, Harassment Complaints, Leave Without Pay, Consensual Medical Discharges, Pension issues, Compassionate Transfers, Duty to Accommodate, Relocation issues, and a host of other workplace issues. Many of these issues are complex in nature, involve NPF counsel, and in several cases are being challenged at the External Review Committee or Federal Court levels.

From a national perspective, I continue to work on issues that impact NPF Members across Canada, including the Civilianization of RM positions. This includes complaints to the Public Service Labour Relations Board, which are ongoing. I also work on issues related to language profiles where we currently have several grievances ongoing, as well as an ongoing complaint with Official Languages.

I sit on other longstanding National Committees, including the Pension Advisory Committee, Insurance Advisory Committee and Dental Benefits Committee. I also chaired the NPF Benevolent Foundation Board until June 21, 2022. The Benevolent Foundation is the only charity of record to collect public funds in the tragic event of a Member death. Over the last six months, the Foundation has provided financial assistance to several Members' families in the form of our gift of remembrance, following a Member death. The Benevolent Foundation will be awarding thirteen of its annual bursaries to post secondary students by the end of this summer. For more information or to donate, please visit https://foundation.npf-fpn.com/donate/.

Since I was elected to the inaugural Board of Directors in the fall of 2019, I have been humbled and appreciative of all the hard work our Members do on a daily basis. Supporting you has been the most rewarding yet challenging job I have done in my 30 years of service. This will be my last bi-annual report as I will be retiring from the RCMP and NPF on September 13, 2022. Thank you for the excellent work that you do, support one another, and be safe.

Tim Pettit
Retiring Director, Atlantic/Central Region
2021
2020